When it comes to planning your monthly parent and toddler class, your Sunday school programming for the year, or a weekend confirmation retreat, it can be challenging to find the time to organize, prepare, and even train your volunteers. Launched earlier this week, our newest digital curricula platform, Sparkhouse Digital, eases the complexity that comes with your ministry – allowing you more time to focus on what matters.
Sparkhouse Digital offers subscriptions to Sparkhouse's entire catalog of early childhood, children, and youth curricula. Within each subscription are two planning tools to make planning your faith formation programs a snap. In this blog post, we'll offer a special preview of what you can expect to experience with this functionality.
Three-step curriculum planning tool
The first is an easy-to-use three step curriculum planning tool. With Sparkhouse Digital, you can plan your full program year in just a few clicks. This planning tool allows you to tailor your class leadership to fit your needs. Assign a leader to a grade level to teach the entire year, add multiple leaders to a single class if you have a rotating or flexible volunteer schedule, or swap out leaders if someone is going to be out of town. With Sparkhouse Digital, build detailed, comprehensive schedules for program leaders, teachers, and volunteers to make their preparation simple.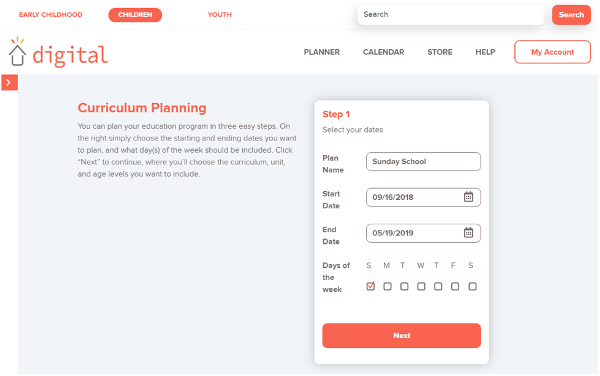 A quick and easy pop-out calendar
Making some last minute plans? Luckily, Sparkhouse Digital can help!
Our quick, pop-out calendar can be found next to all lessons and resources in the library.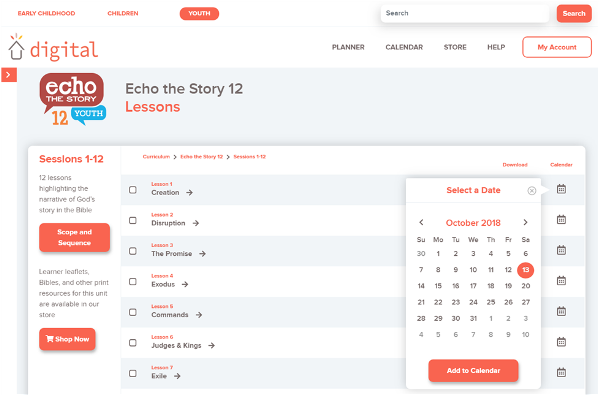 Whether you are planning one-off lessons, or lessons outside your normal faith formation schedule, this tool helps you when you need it.
Plus, if you are trying to plan a middle or high school retreat weekend, this makes it easy to quickly generate a series of topics and lessons. You can use the pop-out calendar to schedule lessons all on one calendar day (say, for a weekend retreat!) for easy retrieval of the leader materials during the retreat.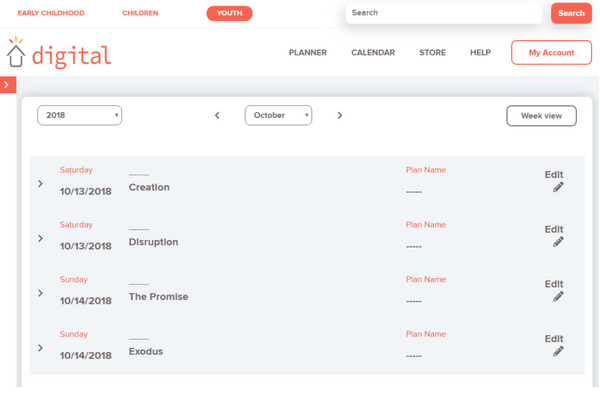 Whether you plan out a few weeks in advance or you have the whole year planned by August 1, Sparkhouse Digital makes planning simple and easy.
Interested in learning more? Sparkhouse Digital is now available! For more information or for a free 30-day free trial visit SparkhouseDigital.com.