In the part one blog post (here) I shared the ways that a Mission Trip is like running a mile, four laps around a track. Today we're going to examine the final lap: The Mission Trip Week.
When running a mile, the final lap comes at a time when you are extremely fatigued and highly motivated. Even though a runner has already been exerting near-maximum effort for several minutes, the final lap is often their fastest because adrenaline and competition can compel an athlete to do more than they thought was physically possible.
The final week before the mission
So, too, with Mission Trips. The week before the trip usually finds the leader doing a lot of scrambling. You're making sure you have enough money to cover expenses, finalizing the transportation itinerary, following up with your on-site hosts ensure they're truly ready for you, sending and resending the packing list to forgetful kids, while fielding annoying phone calls from parents who didn't attend any of the informational meetings. The list is lengthy, and it doesn't even include your own preparations for being away from home, family, and friends for a week. By the time the vans pull out from the church parking lot on Day 1, you're probably ready for a vacation.
But there's no rest for the weary! You're the person in charge of leading the most meaningful week these youth have ever experienced. And you don't have time to think about your needs, because it's all about the kids, right?
Not exactly.
Just like a runner in the last lap of the race, there are ways to pace yourself and exert your energy strategically, so you don't fall apart before you reach the finish line. Consider these suggestions:
Write these down and place near your computer:
Know Thyself
Delegate
Pick Your Spots
Nutrition
Pray
5 steps to help you pace yourself, explained:
Know Thyself – Before the trip, consider what you need in order to be your best self. You might take a personality test like the Enneagram, Myers-Briggs, or Strengths Finder to learn more about your tendencies and habits. Having a deeper understanding of who you are and how you function will keep your head above water as the week unfolds.
Delegate – You have other adults on the trip. Use them! Let them be in charge of some aspect of the daily routine. Do you hate mornings, but there's an early riser on your team? Put them in charge of making sure everyone is fired-up at the beginning of the day. Are you sick of ice breakers and mixers, but you've got a former camp counselor in your group? Let them handle these activities in the evening. The people in your group have gifts. Let them shine!
Pick Your Spots – You can't be all things to all people, so don't even try. If you need to step away from the work projects for an hour so you can check email or take a nap, go for it! If you're suddenly in charge of worship the next day, don't stay up after everyone else has gone to bed in order to plan it--allow yourself time during the day. You're not helping anyone if you're a burned out, sleep-deprived monster by the end of the week.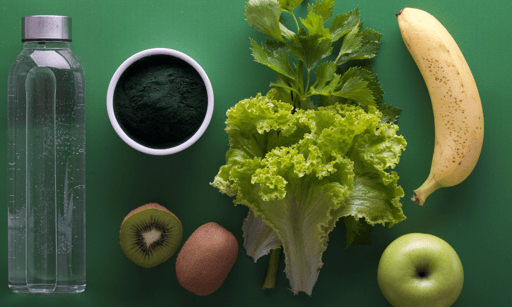 Nutrition – Youth ministry can be a sedentary job most weeks of the year, but the Mission Trip is a notable exception. Furthermore, there's a lot of junk food and caffeine that gets consumed during this week. Do yourself a favor and pay attention to what you're eating and drinking in the midst of this physically demanding week. Drink tons of water. Eat a piece of fruit or a vegetable every once in a while. Don't pound the energy drinks or eat a bunch of pizza every night before bed. You'll feel better if you're mindful about your nutrition, and you may even inspire the youth to make similar choices.
Pray – You're likely to have a lot of group prayer time on a Mission Trip, but it's less likely that you'll have time for your own spiritual disciplines. There aren't many other weeks during the year in which you need to rely this heavily on the Holy Spirit to give you strength and patience. Carve out a few minutes more than once a day to connect with God through prayer, Scripture reading, meditation, song, or whatever else you need to remain focused on the truly important things.
Leading a Mission Trip is an amazing experience, and you're a marvelous person for taking on this task. Do what you can to be encouraging of yourself and others. Your positive attitude will be contagious, and it'll help you cross the finish line with equal parts joy and exhaustion.
Join us during Part Three of the blog where Erik describes what happens after the Mission Trip, the "collapse". Make sure to read up on Part One if you missed it here.