We recognize that this is an unusual and even unprecedented time to be doing ministry. This post pertains to more normal times, and you may not find it relevant in the next few weeks. However, we are also aware that, with many of us working from home, some people may have more time to read blog posts now than they usually do. We hope that you will be able to read this now and use its guidance at such a time as our activities return to normal.
We love having children as a part of our faith communities. They are like a breath of fresh air; they gift us with their curiosity, silliness, enthusiasm, honesty, and unfolding theology. So, what can we do to help children feel welcome?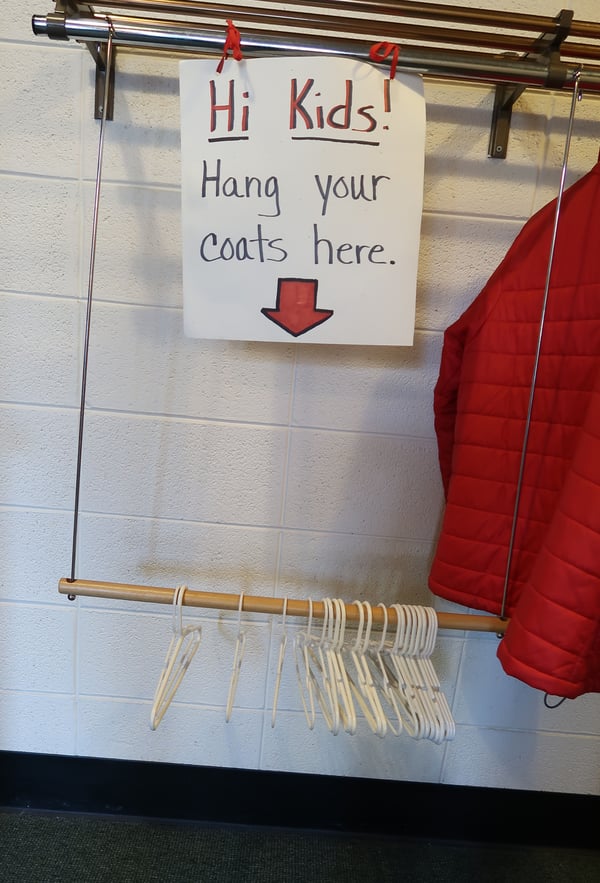 The kids at my church came up with the following Top 10 list of things that make them feel welcome.
Children's Top 10
activity bags that include pipe cleaners, activity books, stickers, storybooks, pencils, and crayons
coat racks for kids
age-appropriate chairs and tables that fit their growing bodies
colorful classrooms with bean bag chairs
space in the classroom for crafts, learning, play, and movement
step stools at sinks and fountains
seeing their works of art on the church walls
snacks (this was #1 on everyone's list!)
children's worship bulletins featuring activities and puzzles
large glass jar in the worship space to collect coins for their "Noisy Offering" each week
Recruit Adults Who Love Children
A key part of welcome is recruiting volunteers who have experienced the unconditional welcome of Christ and are excited to share it with children. Those adults:
practice hospitality by smiling and learning names

accept where children are at and acknowledge what's important to them

provide interesting and age-appropriate opportunities to learn the promises of God and the stories of God's people

engage children in conversation and ask questions about their lives

affirm and encourage

provide a safe space for children to hang out, get to know each other, play, and learn
Active Participation
Children know they are welcome when they are included in the life and work of the church. We extend welcome to children when we say, "We need you here." We affirm their God-given gifts and give them space to share those gifts with the community when we ask them to help as:
setter-uppers and cleaner-uppers at gatherings

instrumentalists for worship services

pray-ers—leading prayers for worship or being on the prayer chain

singers

weed-ers in the church flower garden

percussionists playing with the worship band

litter picker-uppers on the church grounds

servers at meals

cookie bakers for coffee hour

readers during worship

greeters and ushers
When we welcome children, we are introduced to new ideas, new possibilities, and new friends. Those we take into our lives change us. Maybe that's why Jesus said, "Let the little children come" (Matthew 19:14).