It's easy to get excited about making sure your preschooler enjoys the holiday season. How fun it is to read books, do crafts, and count down the days! It's a special time, filled with traditions and moments to help your child grow in their faith.
However, in all the hustle and bustle, it's equally easy to let the "most wonderful time of the year" become a source of stress and angst for parents if we don't take the time to find that joy for ourselves, too.
Here are three simple ways to keep your holiday spirit as you parent your preschoolers at Christmastime:
Keep it simple
One of the quickest paths to Christmas bitterness is to hang your expectations up too high. Though we all love poring through magazines and social media posts featuring perfectly decorated homes filled with professionally wrapped gifts and picturesque dinner tables, it is essential that we don't pressure ourselves to rise to those standards.
If doing all the things genuinely gives you joy – go for it! But if you find that trying to get everything to look a specific way is making you feel frazzled, I have a little secret for you:
Your children will be excited no matter what!
Tell yourself early on that you will only spend what you have – including time, money, and energy. Don't go into debt to create the "perfect" Christmas – remember that having happy parents who are present and joyful is way more essential to a glorious childhood holiday.
Reinforce routine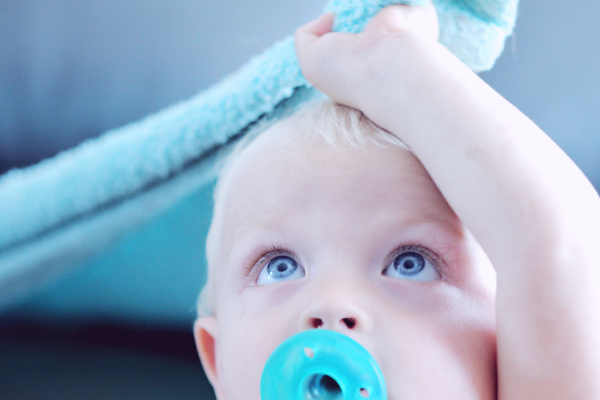 As the activities and the excitement of Christmas start to ramp up, it can be tempting to loosen up on your schedule. Preschool-aged children, however, thrive on routine.
Keeping bedtimes, naptimes, and mealtimes as close to your norm as possible will help keep your child's behavior in check. Staying up late, eating at odd times, and skipping essential things like baths or storytime and prayers is a perfect recipe for tantrums and hangry preschoolers (and parents!).
Try your best to stick to a routine when possible – and when you just can't (a late-night tree lighting ceremony or parade for example), be sure to pack healthy snacks and leave some room for recovery the next day.
Take time for self-care
Small children are very good at picking up on our cues. Even if we have taken the time to make things simple, and have stuck perfectly to our routines, we can still feel burned out and bitter if we don't make sure our needs are met as well.
Pay attention to your whole self during the holidays.
Physically: Be sure to stick to your own bedtime and resist staying up at all hours to finish Christmas projects. Drink lots and lots of water and watch out for replacing meals with Christmas cookies too.
Emotionally: Make sure you're doing things that give you joy. Trade time with a friend to watch each other's children so you can shop or prepare in peace. Ask for help when you need it.
Spiritually: Make sure to give yourself time each day for prayer, scripture reading, and meditation. If you want your children to grow in faith this season, keep growing in faith yourself too. God's good news is all about peace on earth – for everyone – including you..
As Christmas Day approaches, you'll find yourself enjoying the season much more if you've taken these simple steps.
Missed the first post in this series? Check it out here! Next Monday, we'll publish the last post in this series, where Amber will share ways you can make Christmas Day special for you and your preschooler.