As you think about your preschool Sunday school lessons and try out new things with your class, how are you structuring them? What are your goals for helping your preschoolers learn and grow in their faith?
And, are you doing the one thing that your preschool Sunday school lessons must include?
Before we get to that, let's talk about why building faith among your little ones – babies and toddlers – is so important. Research shows that our minds start to absorb and learn faith concepts when we are babies – yes, as babies!
However, for this to be effective, the information needs to be presented in the right way. Think about yourself, as an adult, and how you absorb information. Are you a visual learner? The idea of reading pages and pages of text probably makes you cringe. Prefer to learn through doing or via experiential learning? Sitting at a chair listening to someone talk about a concept probably drives you crazy.
The same can be said for preschoolers. Focusing on teaching them about concepts like the Bible requires attention to how they learn.
How do preschoolers learn?
Preschoolers learn through play. Yes, play!
What specifically does play do for preschoolers?
It helps them learn and develop important cognitive, social, and literacy skills
Play helps them learn new social skills and builds their physical abilities
Play serves as their context for learning, as it helps them develop connections that otherwise would be difficult to make
What does this mean for my preschool Sunday school lessons?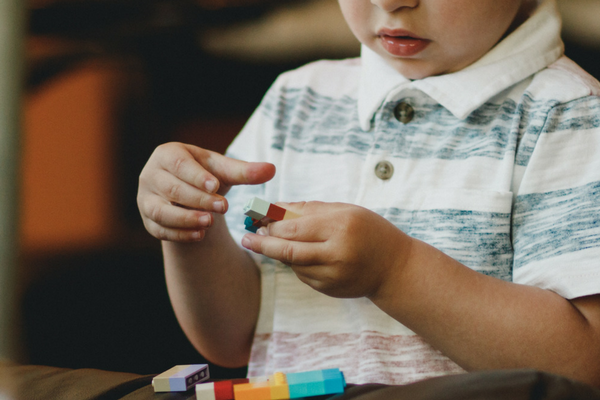 The one thing your preschool Sunday school lessons must include? Play!
Often times, preschoolers who enter Sunday school at age three are expected to follow a curriculum that was developed for older kids, which often feature more complex stories and ideas.
As you look at Sunday school lessons for your toddlers, focus on lessons that:
Use best practices in early childhood education to teach preschoolers in a context they know best. In doing so, you can help improve their understanding of faith concepts.
Offer age-appropriate play spaces and content. Most of your preschool Sunday school lesson should be focused on playing – with some time for storytelling, music, and prayers – for a holistic lesson for your little ones.
Give opportunities for parents to continue building faith. Preschoolers also learn through rituals and repetition. Having resources like books, Bibles, and cards continues learning throughout the week.
Seeking preschool Sunday school lessons that work for you and your little ones? Check out how Frolic Preschool can help!