What if in the busy life of a family a "calendar event alert" made a noise to tell us that a moment of family faith life was happening?
A family pet dies and "ding" goes the alert!
Someone isn't invited to a birthday party and "ding" goes the alert.
A new job is started, a car breaks down, or a new neighbor moves in; "ding, ding, ding" our faith calendar alert goes off trying to get our attention.
In our fast-paced world, these sounds might be the most important alerts of the day, but these moments of family faith life and growth are easily missed. We can, however, help families become more aware of opportunities to talk about and grow in faith during their daily lives – 24/7:
Awaking together … a time for forgiveness
The dawn of a new day is a great time to talk about forgiveness.
The old adage "never go to bed angry" is wonderful advice for families. Dealing with problems before a day ends allows families the chance to arise with the sunshine, forgiving mistakes and affirming love for one another.
This is easier said than actually practiced.
A good way to practice this faith opportunity is to write down or pray about transgressions at night and get rid of them. One family with nine-year-old triplet boys shared that they write or draw their "goofs for the day" and flush them down the toilet at night never to reappear. No worries the next morning with confession and forgiveness before bed.
Reading together … a time for holiness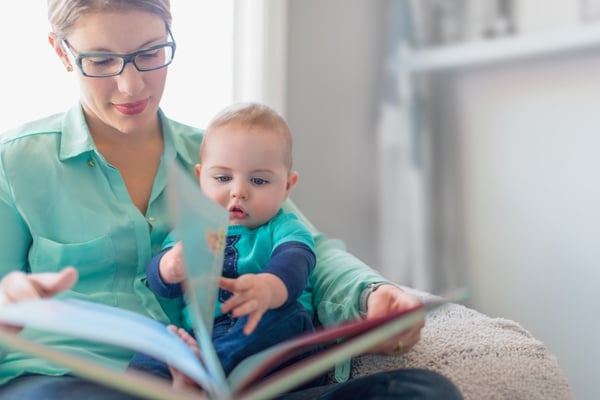 Families go through many daily trials as they strive to survive and thrive in today's world. Reading books together as a family is a holy act and can help everyone feel better. Whether you read a story Bible, or one of many faith- or values- based books available, your family will find holiness in time reading together
Splashing together … a time for baptismal promises
Whether washing, watering, or drinking, water gives families the opportunity to remember baptismal promises made to each child of God. Splash together and celebrate God's gifts of life, love, and family. Remind children of Jesus' baptism and John the Baptist's messages to God's people. Water is a daily part of life and presents fun and wet opportunities to grow in faith together.
Faith is a wonderful gift to families. Look for ways to help kids, parents, and caregivers pull faith growth from their daily living… 24/7.