During the summer months, it can be challenging to find ways to engage students of any age. Attendance in preschool Sunday school, traditional Sunday school, and other children's ministry programs decreases. Families take vacations, children go to summer camp, and schedules are less consistent.
But this doesn't mean you can't find creative ways to keep your students plugged in to the Bible! We have a suggestion. One that is fun, free, engages students and their families, and may even involve a grand prize for you.
Introducing . . . Flat Jesus!
Flat Jesus is inspired by a national school project called Flat Stanley, based off a book written by Jeff Brown. Just as Flat Stanley has helped children with literacy and geography, Flat Jesus helps children stay plugged into the biblical message you've been sharing with them all year.
The Flat Jesus Project is simple: each student gets their own paper cutout of Jesus to take with them on their summer adventures. You'll encourage them to take photos of their Jesus as he walks with them—helping them keep Jesus at the forefront of their minds. The project also provides an opportunity for you to partner with your students' families. As natural questions and discussions come up, parents will have new talking points to help facilitate summer faith development.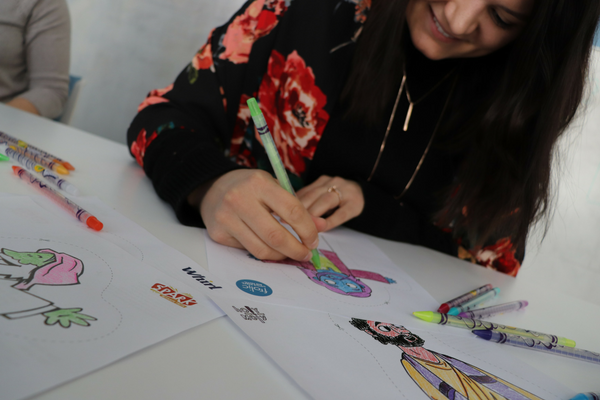 How to get started
Select the free template that aligns with your students' Bible curriculum. Not currently using a Sparkhouse digital curriculum? No worries—choose the Jesus character you think will resonate most with your students!

Print the PDF on a double-sided piece of paper. (Set your printer to "center" for best results!) You'll want to print one copy for every child.
Plan a day in May for your students to color and cut out their personal Flat Jesus.
Laminate the cutouts.
Give them to your students to take with them on adventures during the summer.
Encourage families to take photos of Flat Jesus and have them send those photos to you.
You could win a grand prize!
Throughout the month of June, post those photos on our Facebook page (@wearesparkhouse) with the hashtag #FlatJesus. One church will win $100 to spend on Sparkhouse products and resources!
Have fun with this project and with this season! Summer is a great time for you to try something new, and for your students to explore their faith. Stay tuned for more blogs from us to help you work with families as they have important conversations about Flat Jesus.