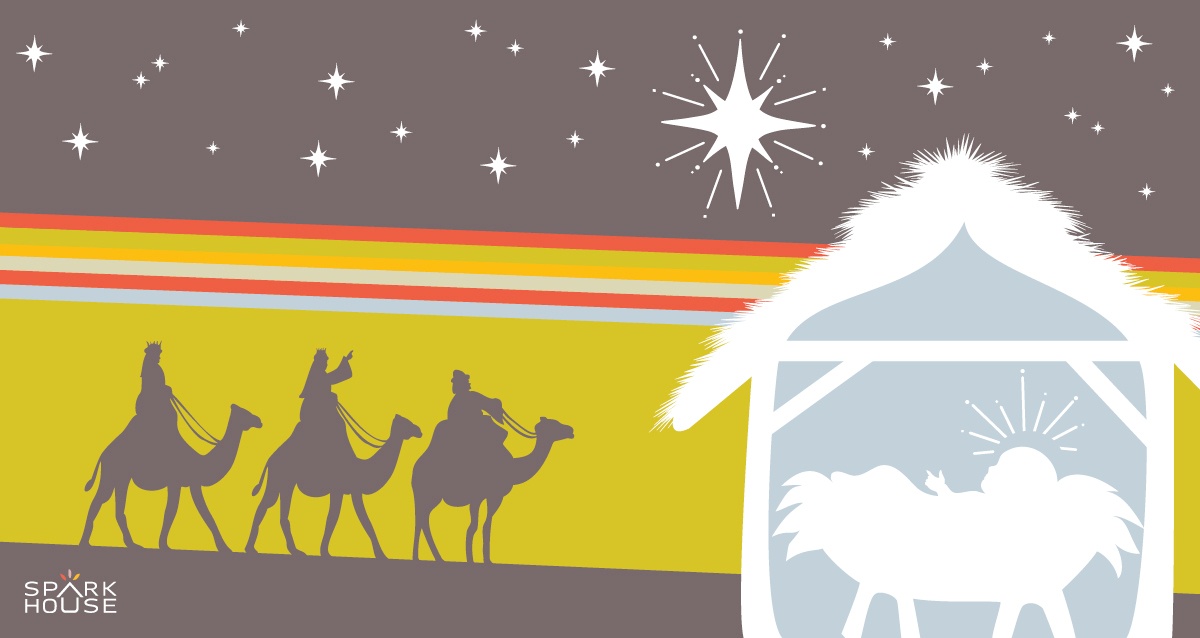 What do parents of infants and toddlers think of when they dream of their child's first, second, or third Christmas? Diapers or gifts? Nap time or when to visit Santa? Tree staying up or getting pulled down? What about how to tell the story of Jesus' birth – the reason for the season?
Trying to balance the regular routine of having a little one while also attempting to celebrate the seasons of Advent and Christmas can feel overwhelming to parents, especially ones with high expectations – and their extended family members often add a level of complexity rather than simplicity.
Early childhood ministry leaders can play an important role in providing stress-free ideas to help young families prepare – and celebrate.
Expectant parents: Mary and Joseph prepared for Jesus
Encourage moms and dads to remember what they did to prepare for the birth or adoption of their child. Mary and Joseph needed to prepare too. Think about what that might have looked, felt, and sounded like in Bible times. Read the biblical account of the Annunciation and Magnificat from Matthew 1:18-25 and Luke 1:26-55. This December, take time to pause during Advent. Take time to prepare. This is a shared experience of new parents. Share stories with each other and with young children.
A humble birth: Jesus was born in a stable
Invite parents to give themselves permission to celebrate Christmas, Jesus's birth, in humble ways. Read Luke 2:1-20. Jesus was born in a stable, not a decorated home. Our Savior was wrapped in bands of cloth, not party clothes. He was laid in a manger, not a royal bed. What would Christmas look like in homes without all of the expected holiday touches? Simple. Focus on the simple. A decorated tree. A children's nativity set. Christmas is first about Jesus's birth. Everything else is extra.
Three gifts: the wise men worshipped Jesus
Remind parents of the gifts presented to Jesus by the wise men. Gold, frankincense, and myrrh (Matthew 2:1-12). Yes, gifts worthy of a king, but consider the number. If three is the number described in the Bible, try giving three gifts. And see how simple they can be. Something to wear? Something for play? Something to read? Christmas will be remembered more by the family rituals and traditions parents create for their children – including reading the story of Jesus's birth.
Ministry leaders, parents look to you for guidance and support helping their children take their first steps of faith. You are pointing them in the direction to fulfill their baptismal promises too. Provide them with simple, stress-free ways to help them prepare for Christmas. And their child's first, second, or third Christmas may set the pattern for how they grow in faith together for many years to come.
If you are looking for to help share the Christmas story with young families at church and home, let Sparkhouse help you! Check out our new Frolic Preschool Christmas lesson based on the Frolic picture book Rufus and the Very Special Baby.