Here at Sparkhouse, we talk a lot about the refugee crisis given our new adult small group series focuses on the topic and what it means to communities and churches. (Not familiar with it? Check it out here.)
Although this series mainly speaks to how to develop strong communication skills while discussing difficult topics with differing views, we can all attest to the fact that it's important to build a foundation of knowledge around a topic before discussing it.
As a brand champion for Dialogues On: The Refugee Crisis, I wanted to get a better understanding of what a refugee might experience on a daily basis and had the opportunity when Doctors Without Borders hosted Forced From Home, an interactive experience to raise awareness of today's refugee crisis, here in Minneapolis.
The event theme was based on the idea that for refugees -- whether they are displaced within their own country or traveling thousands of miles -- seeking safety is not a crime. Often times, in western culture, we view refugees as criminals; as people who are here to consume resources and not contribute (which is false). As such, it often becomes a political conversation versus focusing on what's most important: the fact that it's a global humanitarian issue.
The Forced From Home experience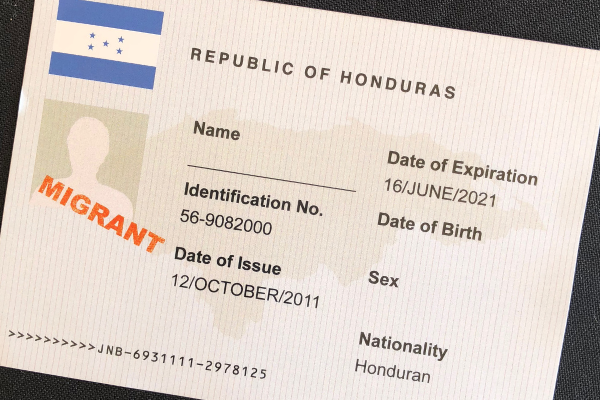 I began my journey by receiving a new identity as a migrant from Republic of Honduras. (This was hard to visualize given my cushioned life in America.) Before we headed out on the tour, we grabbed five "possessions," as if we were forced to leave our home in the next 60 seconds and had to grab the most important things.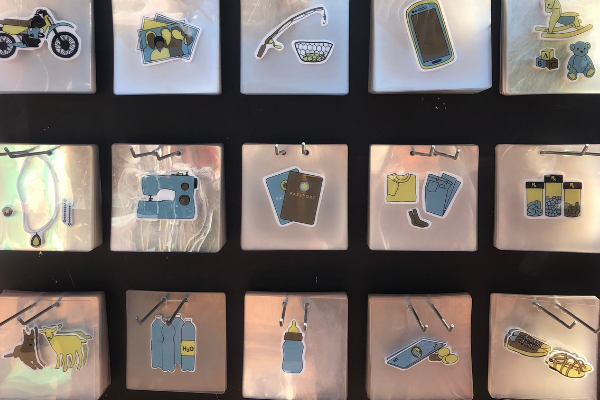 Among these were jewelry, passports and identification, food, clothing, shoes, and medication.
My group and I then witnessed testimonies in a tent where a 360-degree video played, giving us the full virtual picture of what life looks like at a refugee camp -- encapsulating everything from the "homes" they live in to the piles of life jackets that wash up on shore from those who die on their quest for a better life. We proceeded to visit several stations based on how refugees travel, water and food, lodging, and basic medical care offered at Doctors Without Borders' sites.
I discovered several facts about my new homeland, including that Honduras has a huge refugee crisis due to the influx of gangs in the area. Most Honduran refugees have to travel more than 2,500 miles to get to a refugee camp (which is the distance from the west coast to the east coast here in the U.S.!), it was clear that fleeing from one country to another is no picnic.
Along the way, I learned more facts that shocked me and gave me a deeper perspective into what life looks like as a refugee -- all to find something that, here in the U.S., the majority of us take for granted: a safe place to live.
Travel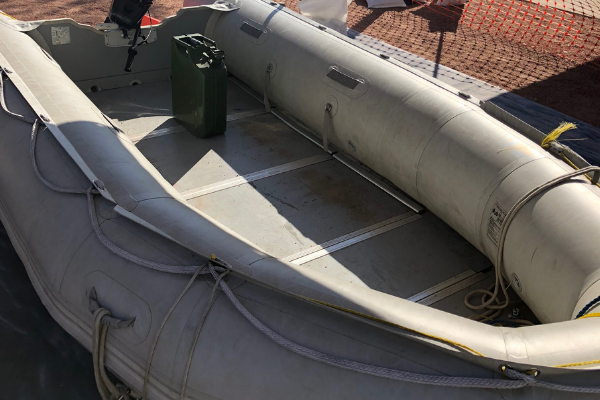 One lifeboat (like the one pictured above) traveling from Honduras, with a maximum capacity of 12, is typically filled with over 100 people.
Life jackets are sold to those who are opting to travel via boat as an extra safety measure; however, these actually do the opposite if you are flung into the sea as they are filled with dense material versus flotation material.
Water and food
Diseases are very common in refugee camps due to contaminated water. Organizations like Doctors Without Borders work to create safe, drinkable water by adding chlorine, which is often located outside of the camp.
Refugees in the camp have to carry large containers of water back and forth for their families, and often times, are only allocated minimal amounts of water per person -- sometimes only two, three, or four gallons per day.
(To put this into perspective, Americans use on average 90 gallons of water each day for our basic activities like cooking, eating, bathing, and laundry.)
Lodging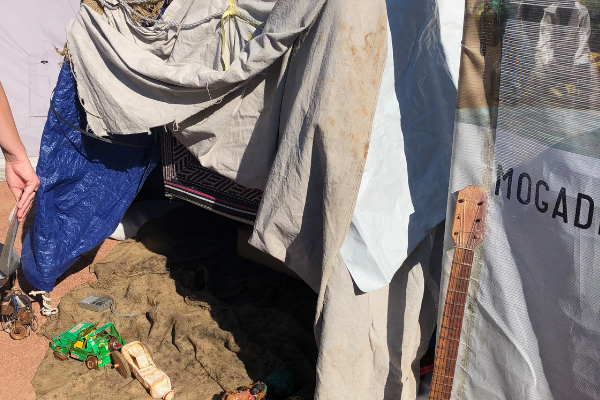 Families reside in non-secured tents. Often times, the tents will house two families of five -- meaning that you are stripped of all privacy and are now living in close quarters with a group of people you've never met before. Plus, safety from intruders is a big problem for many in these camps.
Medical care
Doctors Without Borders sets up free hospitals across the world in the places they believe need it the most. Diseases like cholera and malaria can be rampant in refugee camps, and organizations like Doctors Without Borders work hard to minimize the impacts, while treating other diseases that may be found.
Often times, there are language barriers that make it difficult for medical professionals to administer medicine. Our tour guide, who is a nurse midwife, mentioned that she was trying to help a woman with five children know how to give her children medicine, which was all different and needed to be taken at different times of the day.
Because of the language barrier, her only solution was to draw stick people from largest to smallest, what the pill looked like, and a sketch of where the sun would be in the sky so the woman knew when to give her children the medicine they needed.
As we journeyed through the stations to learn how Doctors Without Borders and other organizations accommodate these basic human rights and needs, we evaluated possessions.
For refugees, everything costs something.
You want to leave your home to find safety? That will take all of your money.
There's a refugee camp that can take in your entire family and not break them up? Give up the extra food that you grabbed.
You need a life jacket for your boat ride? There goes your passport.
In seeing and experiencing this journey (as much as I could in downtown Minneapolis), I realized that the refugee crisis goes beyond policies – at the foundation, this is about finding ways to provide basic human rights to people in need.
So, what does this mean for me? What does it mean for you? How can we help displaced people?
As our tour guide noted, sometimes the best thing we can do is just to start the conversation. Talk about the refugee crisis, what it means, how it impacts us, and how we can change the future dialogue about it. It's a tough topic -- I only now have a deeper understanding of how difficult it is -- but it's an important one, and one that should not be avoided, no matter how much we don't like conflict. Because at the end of the day, our conflict to discuss the rights of humans seeking shelter and safety doesn't compare to the conflict that refugees face every minute of every day.
As I mentioned, Sparkhouse has a new resource that continues the conversation of refugees. Our Dialogues On: The Refugee Crisis Learner Book offers real-life stories of refugees, and perspectives on what it means to our local communities and the church. I encourage you to visit Forced From Home if it comes to a city near you and start the conversation.
All images sourced from Forced From Home exhibit hosted by Doctors Without Borders.