I'm about to date (pun intended) myself here, but true story: I have never used a dating app. Such things, including smart phones, did not even exist when I was dating.
Someone interested in finding a match, needn't swipe left or right (that's right, right?), a profile picture wasn't really something many people needed to worry about, and the classifieds were still a legit way to seek new relationships (BTW, the Classifieds were columns in newspapers and other print media wherein one could post that one was seeking a relationship – but in something like 30 characters or less. Like Twitter, but in the newspaper. I know right?).
Flash-forward about a decade or so and all one must do to be matched with a potential mate is create an online profile, snap a cute pic, and answer some compatibility questions. Then voila, some kind of magic happens, suddenly the user is provided with potential matches. This seems fabulous to me, and I only wish everything in my life could be accomplished with such ease, and relatively low-investment.
Alas, life is not low-investment and, to be honest, relationships are still hard work in the end– not unlike choosing curriculum for your ministry programs. While the classifieds of curriculum show up in our mailboxes with somewhat alarming regularity, not every program from every publisher will be a fit for every congregation.
I think sometimes ministry leaders (myself included) see the cool graphics, catchy title, or notice someone else using that curriculum, or doing that thing and we feel compelled to follow along. I loop myself into this melee when I ask, "Why? Why do that thing, or use that curriculum?"
The answer to that 'why' is because your ministry isn't like anyone else's!
For the first two years after seminary I worked at a midsize ELCA congregation located in a northern suburb of a major metro area. When I arrived this congregation was spending oodles of money on a curriculum produced by a non-denominational church about 10 minutes down the road, downloading and re-writing significant portions to fit our theology, breaking their backs to produce it.
Needless to say, this was the first thing we quit doing when I arrived. It was not productive.
There were three major red flags that told us to run as fast and as far from this curriculum as we could.
First, the curriculum was devouring massive amounts of time, energy, and money. Why pay gobs and gobs of money for something you have to spend gobs and gobs of time rewriting? We don't have time for that!
Second, they were re-writing. Enough said.
Third, there was no way they could out-do the church from whence this atrocity, er, I mean, curriculum We weren't That Church. We were not aiming to be That Church. And if folks wanted That Church, they could keep driving 10 more minutes down the road; but they weren't. They had chosen our church, we owed it to our members to deliver something authentic to who this congregation was.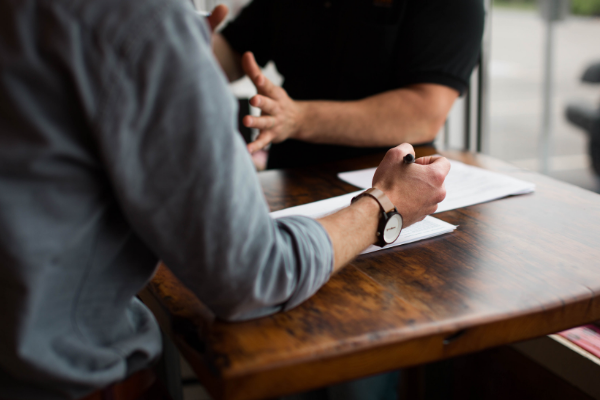 When evaluating and choosing curriculum, there are three criteria I use, and encourage others to use as well. These are:
Cost

Theology

Authenticity
Cost
Curriculum is NOT a program driver. It does not give the occasion for gathering, it gives the content. Therefore, your curriculum budget should be only an appropriate portion of your entire ministry budget.
As an illustration, my entire ministry department has an annual budget of just of $16,000. We spend about $2,000 on our curriculum subscription. This particular subscription gives us access to five different curricula, from which we use for several different programs.
Theology
Let's be honest, we don't have time to rewrite stuff.
A ministry leader's time is far more effectively used for building relationships, and administrating departments, not rewriting curriculum. However, there will be times when tweaks are needed in a game or craft or some other small aspect. But this should be the exception, not the rule.
You are wasting money and resources (your time and energy being the main wasted resource) if you are rewriting curriculum you have paid for. Full stop. Whatever curriculum you choose should soundly support the theology of your congregation without the necessity of constant intervention.
Authenticity
A curriculum should serve to meet your vision, and your culture. In February, I presented at a virtual conference about the importance of creating ministry vision. I won't (and can't) delve into all of that here, but I will say that having a clarified vision for ministry is essential to evaluating and choosing curriculum so that you don't go blindly chasing every available curriculum out there.
Identify your ministry vision and check it against a curriculum's scope and sequence. If the curriculum doesn't serve your vision, it doesn't make the cut – swipe left.
Having a clear sense of these three criteria: what fits in your budget, your vision (what you expect children, youth, and families to encounter and experience during the time they give to your ministries), and who you are helps narrow the field of all available curriculum.
There will automatically be some that really jive with your congregation's culture, the aims of your vision, and what you are financially and physically able to execute. Conversely, there will automatically be some that will not, and should not.
Hopefully, once you've considered these three criteria in your own ministry, you'll be able to swipe right on the best curriculum for you.