Mario Kart.
Podcast recordings.
And lots of new friends!
These are just a few of our favorite things from NYWC last week.
Last Wednesday, we packed up everything in Minneapolis and flew to St. Louis to be part of the National Youth Workers Convention (NYWC) in St. Louis, Missouri. NYWC is a favorite of ours. We look forward to this gathering of youth pastors and leaders every year.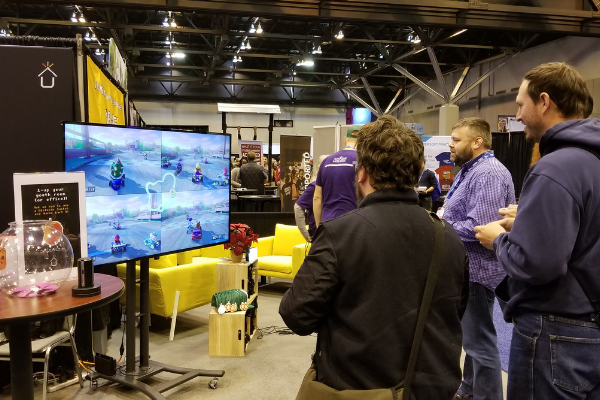 Let's get to our favorite part: Congratulations to our winner of the Nintendo Switch and Mario Kart! Some of you showed off some serious Mario Kart skills. Others (mostly the Sparkhouse staff…) not so much.
But at least we had fun!
We also loved hearing your stories and insight, many of which were shared with our Youth Ministry Podcast host Erik and guest host Carla. Interested in tuning in? Check out our website – new episodes drop every Friday!
Attendees also got a sneak peek at our latest unit of T.B.D.: Think. Believe. Do., Mission. As a new high school youth resource, units help students unpack, understand, and live out their faith. Check out these new short courses for yourself!
We had a great time, but now we miss having a Nintendo Switch in the office (at least it means our intern will be more productive). Oh, well. It went to a good home.
Watch all our favorite moments from NYWC in our highlights reel! We'll see you all in Tampa in 2019!